How to Make the AudioMoth More Accessible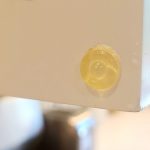 Have you ever wondered how someone who is blind or has low-vision (BLV) knows which button is which on the microwave or the washing machine? For many, it is with the help of "Bump Dots!" Bump dots are silicone stickers that come in various shapes, sizes, and colors. They are a very common household item, used to keep cabinet doors and drawers from slamming, as non-slip feet on vases, etc. They can also be used as tactile cues on devices to create tactile, or touch, cues to make that device more tactilely accessible.   
The Eclipse Soundscapes (ES) team added clear bump dots of different shapes to the AudioMoth recording device to make it easier to find the important ports and the switch by feel. ES Data Collectors will use an AudioMoth device to record audio data, known as soundscapes, for 5 consecutive days during either the October 14, 2023 annular eclipse or the April 8, 2024 total solar eclipse. Below you can learn more about where we added these bump dots so you can add some too if you purchased your own AudioMoth device!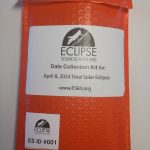 If you received an AudioMoth from the ES team or one of its partners, your AudioMoth will already be equipped with bump dots. If purchase an AudioMoth to participate in the Eclipse Soundscapes Project, the device will not come with bump dots. If you add the same shape of bump dots in the same places as the ES team, then anyone using your AudioMoth can follow the ES tactile instructions provided on the Get to Know Your AudioMoth page on this site.
To learn how to make your AudioMoth more accessible, review the video or picture below.